Christian RUPP (Wien)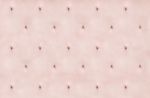 Der Titel kann gegensätzlich gelesen werden – "aus Ordnung resultierend" oder "das Zusammenbrechen von Ordnung".
In den Arbeiten findet sich Auseinandersetzung mit beidem wieder.
Bearbeitete und rearrangierte Symmetrien, aber auch Bezüge auf
gesellschaftliche Ordnungen und Un-Ordnungen.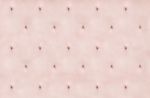 Öffnungszeiten:
Sa 2.7., So 3.7., Sa 9.7., So 10.7. jeweils 14-18 h und nach tel. Vereinbarung: 0664-33 88 720 oder 0680-31 33 185 (bis 16.9. 2016)
Christian Rupp – Selected Solo and Groupshows
2014
Zeitlose Zeichen, Austrian Cultural Forum, London
De.fragmentation; curated by BridA, University of Maine, Orono, USA [SoloExhibition]
Porn without the porn, Gallery Napa, Artists Association Lapland, Finland
2013
pixxelpoint 2013, Media Art Festival, Nova Gorica / Gorizia, Slovenia / Italy
mind the gap, flat1, Vienna Art Week, Vienna
[Curator] Great Balls of Austria, 11 Austrian Positions, C.A.M.P., Athens, part of the festival "back to Athens", in cooperation with: bm:ukk, BMeiA
Art Hikes, Studio Mustanapa, Artists ́ Association Of Lapland, Finland
fotografie, blaugelbe Viertlsgalerie, Zwettl, Austria
2012
TIME(LESS) SIGNS, Künstlerhaus, Vienna
Scratching the surface, ArtWall Project Space, Athens
Left Right, ASAP – Hong Studio, Beijing
GROUND CONTROL, Jahresmuseum, Kunsthaus Mürz, Austria
autopilot : intuition, Gallery 5020, Salzburg, Austria
2011
To have / To own", Kuntsi museum of conteporary art, Vaasa, Finland
METAmART, Künstlerhaus, Vienna
Biennale of Tashkent, Usbekistan
[SoloExhibition] Invasion, cheapart Gallery, Athens
Familien Erb Stück, Kunstraum Engländerbau, Liechtenstein
Project Communicating Beervessels, Art in public space, Tyrol, Austria
SilvrettAtelier 2010″, Ausstellung, Palais Liechtenstein, Feldkirch, Austria
Eshu Etaeb, Gallery Sinne, Helsinki
[SoloExhibition] Lustwandler, Künstlerhaus, Vienna
[SoloExhibition] ALL OVER, Die Ausstellungsstrasse, Vienna
2010
Toys Art Us, Curators Voice Art Projects, Miami, FL, USA
Intervention: Communicating Beervessels, Curators Voice Art Projects, Miami, FL, USA
ARTmART 2010, Organizer, Co-Curator and Participant, Künstlerhaus, Vienna
Feeding on Light, Marcus Lerviks, Jimmy Pulli, Christian Rupp, Vaasa Art Hall, Finland
the great escape, month of photography, Künstlerhaus, Vienna
[SoloExhibition] Medialuminescence, Galerie Mors Mössa, Göteborg
Silvrettatelier, Residency, Vorarlberg, Austria
[SoloExhibition] wallpapers, borderline, Mejan – Royal Institute of Art, Stockholm
[Curator] Austria la vista, Baby, 10 Austrian Positions, theartfoundation, Athens in cooperation with: Art-Athina Artfair, IKT-Congress 2010, bm:ukk, BMeiA
Communicating Beervessels, at "OUT SITE_04", MUMOK, Vienna
Jennyfair, dieAusstellungsstrasse, Vienna
[SoloExhibition] Schafsnaturen, ÖBV, Vienna
nightwatch, curated by Supermina, the Art Foundation, Athens
2009
family affairs, blau – gelbe Viertelsgalerie / kunstverein mistelbach, Austria
ViennArt 2009-Wiener Gerücht, MUSA, Vienna
Subversiv Messe, Hafenhalle09, as part of cultural capital "Linz 2009"
[Curator] Flavors of Austria, 12 Austrian Positions, Athens, opening exhibition of the new "theartfoundation" in cooperation with Art-Athina, bm:ukk, BMeiA, Olympic Airways.
2008
ARTmART 2008, Organizer, Co-Curator and Participant, Künstlerhaus, Vienna
Traces – Persönliche Erinnerung und Fotografie, month of photography, Künstlerhaus, Vienna
ViennArt – Entscheidungen. Wien und das symbolische Kapital, MUSA, Vienna
sauna 08, brut, Konzerthaus, Vienna
Mope08, Performance-Festival, Vaasa Art Hall, Finland
Open Art Residency, Euböa, Greece
2007
exitus – tod alltäglich, Künstlerhaus, Vienna
Trauma Queen, participant and co-curator, offspace-show in former Mediterranean Hotel, Athens
Project Reflecting Media at Art Athina 2007, cheapart-gallery, Athens
organizer, participant and co-curator of the exhibition Bioforms II, cheapart-gallery, Athens
ARTmART, organizer, co-curator, participant, part of viennaartweek, Künstlerhaus, Vienna
Web Biennial 2007, Istanbul Contemporary Art Museum, iS.CaM
2006
ex_samplingCollage / Montage in der Fotografie, month of photography, Künstlerhaus, Vienna
://selfportrait – a show for Bethlehem, exhibitions in:
Bethlehem (Palestine), International Center: Al Kahf Art Gallery
Szczecin (Poland), Offizyna Art Space
Santa Fe (Argentina), MAC – Museo Arte Contemporaneo
Casoria/Naples (Italy), Contemporary Art Museum
Rosario (Argentina), MACRO – Museo Arte Contemporaneo Rosario
cheapart-Flags, in public space, part of European Social Forum Athens
WO[+]MAN=? 5th Human Rights Arts Festival, Athens
2005
cheapart 11,  cheapart-gallery, Athens
Leben manipulieren" in cooperation with dialog<>gentechnik, Biocenter Vienna
UPDATE, Künstlerhaus, Vienna
2004
From 2004 every year cheapart-show, cheapart-gallery, Athens
Grafist 8 – International Istanbul Graphik Design Week, Museum of the Mimar Sinan Fine Arts University, Istanbul
One-Year Guest Artist, of the Group K.U.L.M. Austria:
Lustwandeln, Foto-FLUSS, Schloss Wolkersdorf,
Ausstellungsrundgang / steirischer herbst
Lustwandeln, MAK NITE, Museum of Applied Arts, Vienna
2003
Quo vadis Logo, 19 Objects from the project "Branded" Museumsquartier Vienna–Freiraum/quartier21
2001
Expanding Realities, Project: "Presence Transmitter for Distance Relationships", Kulturgelände Nonntal, Salzburg, Austria
1998
Intervention zur Situation der Erwerbslosen, Kunstamt Kreuzberg and NGBK, Berlin as part of the group Wochenklausur
1996
Die Welt in 64 Feldern – Ein Lied der Vernunft, chess exhibition in Jewish Museum, Vienna
archiv